"Life of Apollonius of Tyana" by Philostratus

Book 1
1.4 Apollonius was born to a wealthy founding native Tyanian family
"Apollonius' home, then, was
Tyana
, a Greek city amidst a population of
Cappadocians
. His father was of the same name [Apollonius] and the family descended from the first settlers [northern Greek Thracians?]. It excelled in wealth the surrounding families, though the district is a rich one."
- Philostratus in translation
Could this be translated
"The district is a rich one and the surrounding families excelled in wealth." ??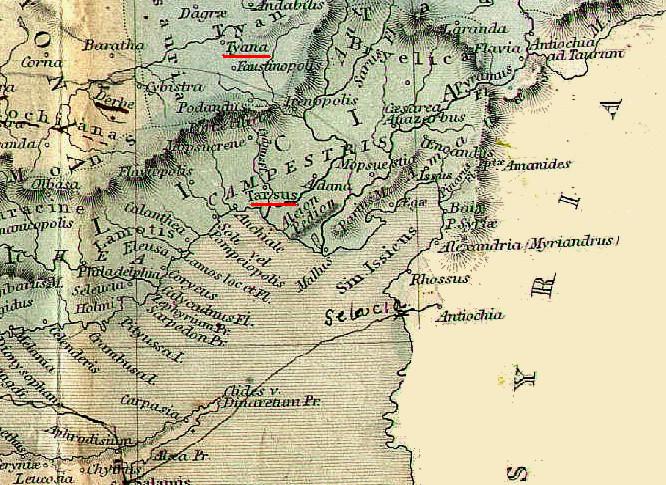 Image source Caption: "In greek 'Tyana', in Latin 'Tyana'. Ancient city in Asia Minor, Cappadocia, at the center of today's Turkish Kemerhisar [district], 25 km SSW of Nigde. Existing [Surviving the] Hittite invasion, under the first Hittite king Labarna (c.1680-50 BC) it became a great religious center. Later it belonged to the Phrygians and Persians. It became a Roman colony in sec. II [100-200 CE?] and bishopric [ie: a district under a bishop's control; a diocese] in the first half of the next century [200-250 CE?] then passed to the Arabs [sic] (sec. VIII-IX) [800-900 CE?]. It was finally abandoned around Mille [1000 CE? after which it was absorbed into the Ottoman Empire 1259-1924 CE]. It is believed that there [in that place] was born

Apollonius of Tyana

, a philosopher neopitagorico [by neo-Pythagorean - translated from the Turkish] [in the first ??] century AD." Source: http://www.summagallicana.it/lessico/t/Tiana.htm Translated from the Italian using https://translate.google.co.nz



Image source
Source "Ancient map of Thrace"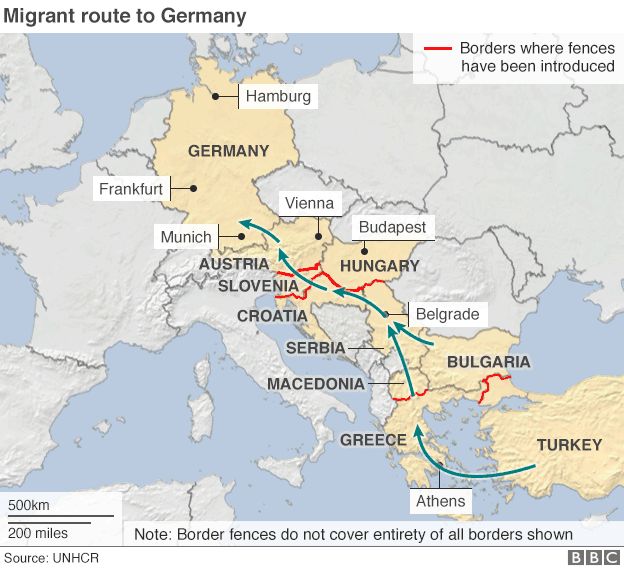 Source Modern day map showing how ancient Thrace would have covered southern Bulgaria, north eastern Greece, and far western Turkey beyond Istanbul/Constantinople/Byzantium.
Tyana - from the "Summa Gallicana"
Tyana (or Tyanna) was an ancient city of Anatolia, in modern south-central [eastern] Turkey. It was the capital of a Hittite kingdom in the 2nd millennium BC, and had a long history as a Greek city state... Tyana was a queen in Anatolia.
Tyana is probably the city referred to in Hittite archives as
Tuwanuwa
[and the region as
'Kizzuwatna'
? See the second map above]. In Greek legend the city was first called Thoana, because Thoas, a
Thracian king
, was its
founder
(Arrian, Periplus Ponti Euxini, vi); it was in Cappadocia, at the foot of Taurus Mountains and near the Cilician Gates (Strabo, XII, 537; XIII, 587). Xenophon mentions it in his book Anabasis, under the name of
Dana
, as a large and prosperous city. The surrounding plain was known after it as
"Tyanitis"
[and in later times, the
Konya Plain
whereupon is also found the ancient the city of
Çatalhöyük
which flourished from c.7500-6500 BCE.]
[My observation is that large portions of the Konya Plain have become subject to desertification. I feel there are three possibilities for this - (1) the ongoing ravages of war over many centuries (including the Crusades), impacting the region; (2) the removal of native trees and plants from the mid-19th century onwards (as all over the world) in an attempt to mechanise farming; (3) a change in environmental conditions due to the natural cycling of Earth through Ice Ages and warmer periods. We are currently in a naturally occurring "warming" period. We now take note of this plain as being a fairly fragile environment. My belief is that it was a flourishing, abundant, fertile floodplain (fed by the Taurus Mountains) in times gone past. What else could account for the plain being such a heavily populated area from 8000-5500 BCE? There must have been a way to sustain human life - ie: through food production.]
Image - Konya Plain, eastern modern day Turkey
[Tyana] was in a strategic position on the road to Syria via the Cilician Gates. It is the reputed birth-place of the celebrated philosopher (and reputed magician) [sic]
Apollonius of Tyana
in the first century. Under Roman Emperor Caracalla the city became
"Antoniana colonia Tyana"
. After having sided with Queen Zenobia of Palmyra it was captured by
Aurelian
[Lucius Domitius Aurelianus Augustus, ie: not Marcus Aurelius] in 272, who would not allow his soldiers to sack it,
allegedly because Apollonius appeared to him [posthumously], pleading for its safety.
In 371, Emperor Valens created a second province of Cappadocia, Cappadocia Secunda, of which Tyana became the metropolis. The ruins of Tyana are at
modern Kemerhisar
, three miles south of Nigde (in the former Ottoman province of Konya); there are remains of a Roman aqueduct and of cave cemeteries and sepulchral grottoes.